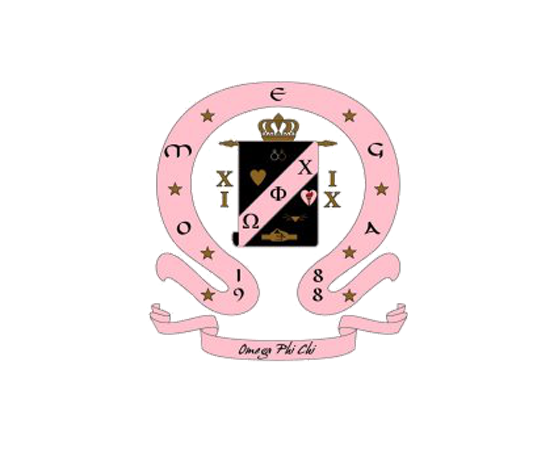 Omega Phi Chi Multicultural Sorority, Inc.
Omega Phi Chi Multicultural Sorority, Inc. website
OMEGA PHI CHI MULTICULTURAL SORORITY, INC. is a multicultural sorority that was established on November 9, 1988 at Rutgers University in New Jersey by eight women of Asian, African-American, and Latina descent, and one of the founding organizations of the National Multicultural Greek Council. The eight founding mothers were an active group of young women leaders who felt the absence of any organization on the Rutgers campus that spoke to their needs across diverse backgrounds, distinct cultural roots, and a commitment to womanhood. Omega Phi Chi dared to be different. They came together to found a multicultural sorority, a different type of organization, that would not be categorized by ethnicity or culture.
The overall purpose of Omega Phi Chi is to generate unity among all women. They believe in the promotion of ethnic diversity by integrating women across all boundaries and cultures. Through the common bond of womanhood, the women of Omega Phi Chi, referred to as "OPC" or the "Omegas", are then able to nurture their ideas of sisterhood: the concepts of love, honesty, loyalty, mutual respect, and the responsibility of one another. After unity, the main objectives of this organization are academic excellence and involvement in community affairs. Education plays a vital role throughout the course of one's lifetime; therefore, through the aid of donations, scholarships, and the shared efforts of sisters, they can propel one another towards various career goals and aspirations. Sisters of Omega Phi Chi aim to promote positivity and an improved outlook on life, as well as foster opportunities to improve one's standard of living.