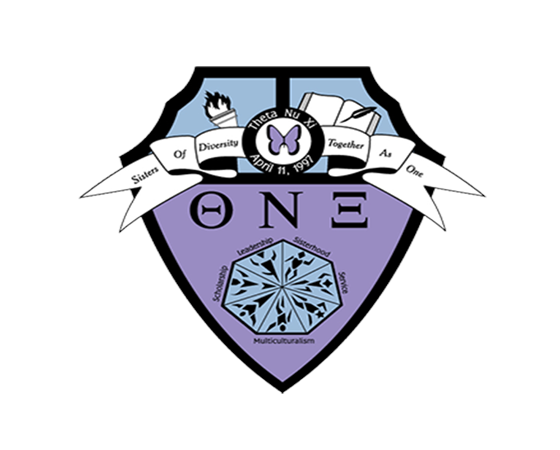 Theta Nu Xi Multicultural Sorority, Inc.
Theta Nu Xi Multicultural Sorority, Inc. website
THETA NU XI MULTICULTURAL SORORITY, INC. was founded at the University of North Carolina at Chapel Hill, by seven diverse women who sought to create an inclusive sisterhood. The Founders chose to transcend traditional boundaries with the creation of a new Greek letter organization that would embody the ideals of scholarship, service, sisterhood, leadership, and multiculturalism. Despite being met with significant concerns about the viability of such an organization, the Founders held strong to their beliefs and pushed forward in creating the Sorority. Through their commitment and dedication, the dream of founding Theta Nu Xi came to fruition on April 11, 1997.
Today, Theta Nu Xi holds firm to the mission and values on which they were founded, with an eye to continued growth and success in the future. The sorority's chapters are thriving on campuses and in communities across the country, and they often receive recognition for outstanding members, programs, and service to their communities. Each year, their chapters grant thousands of dollars in scholarships and philanthropic giving, and provide thousands more hours of service to causes as diverse as its membership. Leadership continues to be a way of life for the members, who can be found in professions ranging from law, medicine, and education, to entertainment, theology, and technology.