Executive Board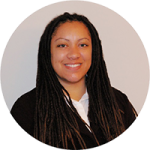 Jen Rencher
President
Mu Sigma Upsilon Sorority, Inc. – Siksika Chapter at William Paterson University
president@nationalmgc.org
As a multiracial woman born & raised in one of the most ethnically diverse cities in the world – Jersey City – it's no surprise that Jen Rencher is so passionate about multiculturalism. She believes that Greek Life is a microcosm of society at large and what the emergence of the Multicultural Greek movement three decades ago shows is that the American people understand "in diversity, there is beauty and there is strength."
Jen became a sister of Mu Sigma Upsilon Sorority Incorporated in the Spring of 2000 and has served on the chapter, district & national level and is the former national Historian and Vice President. She was honored by her sisters as Undergraduate of the Year, Alumna of the Year and Siksika Sister of the MUllenium. She has a B.A. in English Literature and is working towards an M.B.A. in Risk Management at Saint Peter's University. Jen is a vocal proponent of infertility awareness and is a proud mother of twins. She currently works in the financial field.
---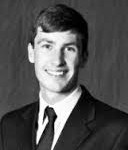 Garrett Bates
Vice President
Psi Sigma Phi Multicultural Fraternity, Inc. - Eta Chapter at Utah State University
vp@nationalmgc.org
Garrett is a firm believer that multiculturalism will always be a crucial and vital component in our increasingly interconnected and global community. It is his belief that the true definition of multiculturalism is to value our differences and accept others for who they are. His passion for multiculturalism can only be matched by his commitment to his fraternity, Psi Sigma Phi, an organization to which he credits much of his personal and professional development. As member of the board, Garrett will continue to advance the mission of the NMGC and strive to further the values of multiculturalism in higher education. He has a B.A. in International Business Management and a B.A. in in Economics. Garrett currently lives and works on Long Island.
---
Natasia Bongcas
Secretary
Theta Nu Xi Multicultural Sorority, Inc. - Tau Chapter at Arizona State University
secretary@nationalmgc.org
Natasia Bongcas is a sister of Theta Nu Xi Multicultural Sorority, Inc. She crossed in the Fall of 2010, and has served as NMGC representative for Theta Nu Xi. Throughout the years she has served in various interfraternal partnership opportunities in an advisory/volunteer role and has been active in NASPA and GLACUHO. Natasia attended Arizona State University for undergraduate and purused her master's at Missouri State University. Currently, Natasia Bongcas is a Resident Director at University of Illinois at Chicago.
---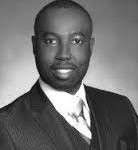 Hector Brown
Treasurer
Psi Sigma Phi Multicultural Fraternity, Inc - Gamma Chapter at Seton Hall University
treasurer@nationalmgc.org
Hector believes that bringing diverse individuals together allows us to collectively and more effectively address the issues that face our communities. In an age where it is easier to ridicule and lay blame, coming together on common ground issues helps to unify people as open lines of communication have always proven to work best in resolving our many differences. His dedication for the causes that embrace multiculturalism, equal opportunity, and servant leadership are equally matched by his commitment to his fraternity, Psi Sigma Phi, an organization for which had they not given him the many opportinuties in leadeship, he would not be able to humbly serve as the current NMGC Treasurer. As a member of the board, Hector will continue to champion the mission and vision of the NMGC as well as bring awareness to diversity and inclusion in the higher education field. Hector currently lives and works in Fairfield, NJ. Hector has a B.A in Communication Studies, an in M.A. Law & Government, and a Cert. Conflict Management and became a brother Fall 2008.
---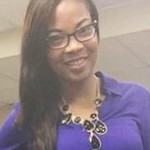 Karimah Prescott
University Liaison
Mu Sigma Upsilon Sorority, Inc - Siksika Chapter at William Paterson University
liaison@nationalmgc.org
Karimah graduated from William Paterson University in May 2014 with a B.A. in Integrated Math & Science with a concentration in Biology and a minor in Public Health. While attending William Paterson University, she was inducted into Order of Omega Honor Society, was a two-time recipient of the Who's Who Among Students in American Universities and Colleges award, as well as a recipient of the Campus Activities and Student Leadership Award, Lifetime Achievement Award and the Women of Vision Award. She currently work as a Crisis Intervention Specialist for Passaic County through Family Intervention Services. She is pursuing a Master's of Public Health and will be attending medical school in the Spring, with plans to become a cardiologist running her own practice and to begin a non-profit organization. She has been actively involved in Mu Sigma Upsilon since she became a member Fall 2011: District Officer of Retention, District Officer of Expansion, District Assistant Director, Chapter Officer of Membership, Chapter Assistant Officer of Membership, and currently serves as Alumnae Advisor for the Siksika Chapter at William Paterson University.
---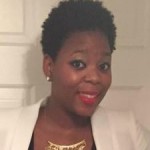 Marie Hinds
Public Relations Coordinator
Lambda Tau Omega Sorority Inc. - Nezwaly Rho Chapter at Temple University
pr@nationalmgc.org
As a young professional with extensive experience in social media management, public relations, marketing and event planning Marie wanted to combine her passion for strategic branding with her dedication to enhancing the overall image of Greek life. Her goal is to promote NMGC as not only a collective of organizations but a platform showcasing the strength of multicultural fraternities and sororities. Marie graduated from Temple University in 2012 with a B.A. in Strategic Communications, concentrating in Public Relations and African American Studies. She become a member of Lambda Tau Omega Sorority Incorporated in Spring 2010. Marie is actively involved in her organization by serving on the National Governing Board since 2012; first as the External Expansion Director and currently serves as President.